cruiser bikes
Our 3-speed cruiser bikes are perfect for exploring the city your way. Locks and helmets are included.
crazyyy fast wifi
Work remote and play remote. Most guests hit 50+ mbps interned speeds. Perfect for those horrible zoom meetings.
fresh local coffee
Complimentary snacks are available in our office and all rooms have fresh coffee from Santa Barbara Roasting Company.
beach gear
We're one short block from West Beach and have free beach chairs, towels, and sun umbrellas.
free bottled water
The first two bottles are on us. Free refills are available and new bottles can be purchased at $2 per bottle.
smart tv + streaming
All rooms have a smart TV with cable and streaming apps. Use our house accounts or sign in to your personal one.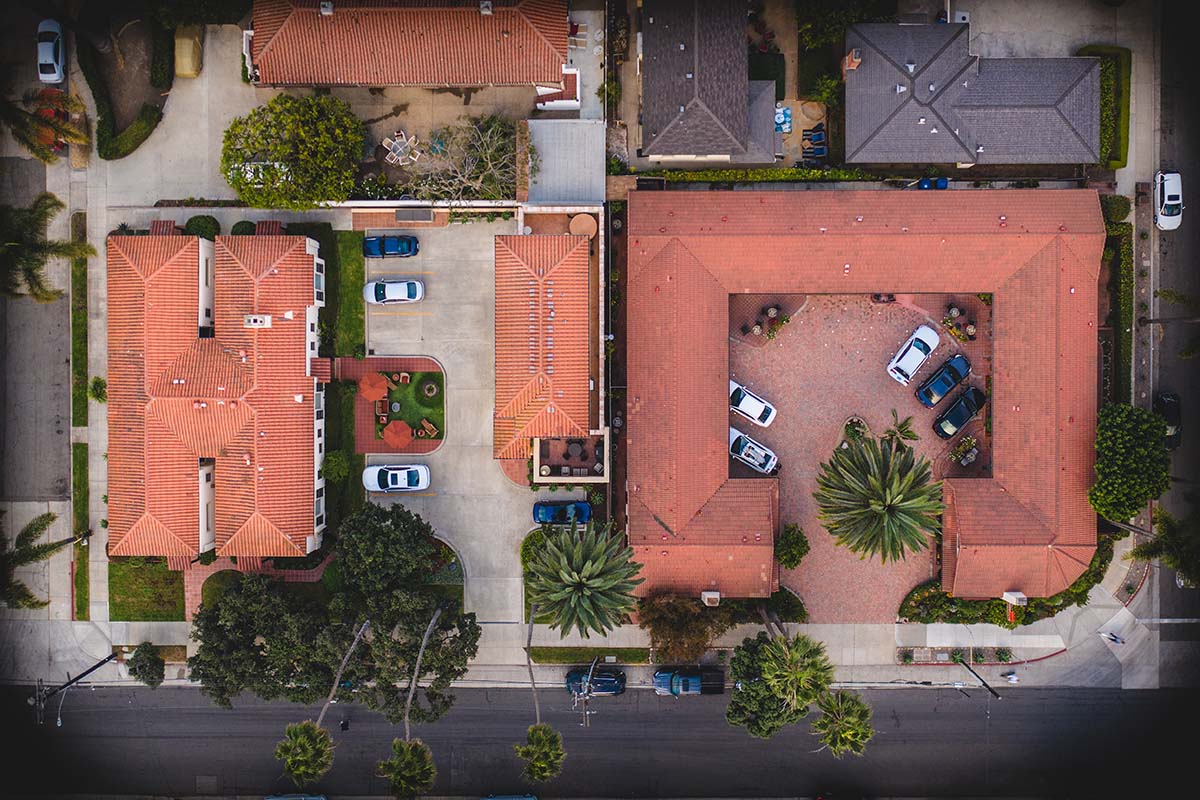 Our Fun Garage
Hours: 8 a.m. – Sunset
3- Speed Cruiser Bikes
Beach Chairs & Towels
Sun Umbrellas
Main Parking Area
Free Unreserved Parking
Parking Not Guaranteed
Trucks & Large SUVs Not Permitted
Overflow Street Parking Is Available
King Parking Area
Free Reserved Parking For Deluxe King Studios
One Parking Space Is Provided Per Room
Trucks & Large SUVs Are Allowed
Additional Vehicles Are Required To Use Street Parking
Our Office
Hours: 7:30am-10:00pm
Room 1
Guests: 2 max
No children
350 sqft
Bed: One King Bed
Bath: Tub/Shower Combo
Wet Bar Area
Microwave
Small refrigerator
Room 2
Guests: 2 max
No children
350 sqft
Bed: One Queen Bed
Bath: Tiled Stall Shower
Wet bar Area
Microwave
Small refrigerator
Room 2A
Guests: 2 max
575 sqft
Bed: One Cali King
Bath: Tiled Stall Shower + Hydrotherapy Tub
Wet bar Area
Microwave
Small refrigerator
Small Private Patio
Room 3
Guests: 2 max
No children
400 sqft
Bed: One Queen Bed
Bath: Tub & Shower Combo
Wet bar Area
Microwave
Small refrigerator
Small Private Patio
Room 4
Guests: 2 max
No children
330 sqft
Bed: One Queen Bed
Bath: Tiled Stall Shower
Wet bar Area
Microwave
Small refrigerator
Room 5
Guests: 2 max
360 sqft
Bed: One Queen Bed
Bath: Tub & Shower Combo
Wet bar Area
Microwave
Small refrigerator
Room 6
Guests: 2 max
330 sqft
Bed: One Queen Bed
Bath: Tub & Shower Combination
Microwave
Small refrigerator
ADA Accessible Room
Room 7
Guests: 2 max
No children
360 sqft
Bed: One Queen Bed
Bath: Tiled Stall Shower
Complete small kitchen
Microwave
Small refrigerator
Room 8
Guests: 2 max
No children
400 sqft
Bed: One Queen Bed
Bath: Tub & Shower Combo
Complete small kitchen
Microwave
Small refrigerator
Room 9
Guests: 2 max
No children
240 sqft
Bed: One Queen Bed
Bath: Tub & Shower Combo
Kitchenette with Gas Cooktop
Microwave
Small refrigerator
Room 10
Guests: 2 max
No children
165 sqft
Bed: One Queen Bed
Bath: Tub & Shower Combo
Small refrigerator
Room 116A
Guests: 4 max
500 sqft
Bed: One Cali King + Queen Sofa Bed
Bath: Tub & Shower Combo
Full Kitchen
Walk-in Closet
Reserved Parking
4 Adults Not Recommended
Room 116B
Guests: 2 max
525 sqft
Bed: One Cali King
Bath: Tub & Shower Combo
Full Kitchen
Large Dual Closets
Reserved Parking
Room 116C
Guests: 2 max
600 sqft
Bed: One Cali King
Bath: Tub & Shower Combo
Full Kitchen
Gas Fireplace
Walk-in Closet
Reserved Parking
Room 118A
Guests: 2 max
500 sqft
Bed: One Cali King
Bath: Tub & Shower Combo
Full Kitchen
Walk-in Closet
Reserved Parking
Room 118B
Guests: 4 max
550 sqft
Bed: One Cali King + Queen Sofa Bed
Bath: Tub & Shower Combo
Full Kitchen
Walk-in Closet
Reserved Parking
4 Adults Not Recommended
Room 118C
Guests: 2 max
500 sqft
Bed: One Cali King
Bath: Tub & Shower Combo
Full Kitchen
Walk-in Closet
Reserved Parking
Deluxe King Studio
Room 116A
maximum occupancy:
4 guests


One California King Bed



One Queen Sofa Bed



Fully Equipped Kitchen



Bathroom with Tub & Shower Combination



Large Walk-In Closet



500 sqft Living Space
Deluxe King Studio
Room 116B
maximum occupancy:
2 guests


One California King Bed



Fully Equipped Kitchen



Bathroom with Tub & Shower Combination



Large Dual Closets



525 sqft Living Space
Deluxe King Studio
Room 116C
maximum occupancy:
2 guests


One California King Bed



Gas Fireplace



Fully Equipped Kitchen



Bathroom with Tub & Shower Combination



Large Walk-In Closet



600 sqft Living Space
Deluxe King Studio
Room 118A
maximum occupancy:
2 guests


One California King Bed



Fully Equipped Kitchen



Bathroom with Tub & Shower Combination



Large Walk-In Closet



500 sqft Living Space
Deluxe King Studio
Room 118B
maximum occupancy:
4 guests


One California King Bed



One Queen Sofa Bed



Fully Equipped Kitchen



Bathroom with Tub & Shower Combination



Dual Walk-In Closets



550 sqft Living Space
Deluxe King Studio
Room 118C
maximum occupancy:
2 guests


One California King Bed



Fully Equipped Kitchen



Bathroom with Tub & Shower Combination



Large Walk-In Closet



500 sqft Living Space
Deluxe Spa Bedroom
Room 2A
maximum occupancy:
2 guests


One California King Bed



Deluxe Spa Bathroom With Tiled Stall Shower



Deep Soak Hydrotherapy Tub



Wet Bar Area with Microwave and Mini Fridge



Private Patio with Coffee Table

Featuring new Samsung appliances



Large Closet



575 sqft Living Space
Deluxe Queen Studio
Room 2
maximum occupancy:
2 guests


One Queen Bed



Deluxe Bathroom with Waterfall Shower



Wet Bar Area with Microwave and Mini Fridge



350 sqft Living Space
Deluxe Queen Studio
Room 3
maximum occupancy:
2 guests


One Queen Bed



Bathroom with Tub & Shower Combination



Wet Bar Area with Microwave and Mini Fridge



Private Patio with Coffee Table



400 sqft Living Space
Deluxe Queen Studio
Room 4
maximum occupancy:
2 guests


One Queen Bed



Bathroom with Waterfall Shower



Wet Bar Area with Microwave and Mini Fridge



330 sqft Living Space
Deluxe Queen Studio
Room 7
maximum occupancy:
2 guests


One Queen Bed



Bathroom with Waterfall Shower



Fully Equipped Small Kitchen



360 sqft Living Space
Deluxe Queen Studio
Room 8
maximum occupancy:
2 guests


One Queen Bed



Bathroom with Tub & Shower Combination



Fully Equipped Small Kitchen



400 sqft Living Space
maximum occupancy:
2 guests


One King Bed



Bathroom with Tub & Shower Combination



Wet Bar Area with Microwave and Mini Fridge



350 sqft Living Space
maximum occupancy:
2 guests


One Queen Bed



Bathroom with Tub & Shower Combination



Wet Bar Area with Microwave, Mini Fridge, and Stove Top



360 sqft Living Space
maximum occupancy:
2 guests


One Queen Bed



Bathroom with Tub & Shower Combination



Microwave and Mini Fridge



Handicap Accessible Room



330 sqft Living Space
Small Standard Room
Room 9
maximum occupancy:
2 guests


One Queen Bed



Bathroom with Tub & Shower Combination



Wet Bar Area with Microwave, Mini Fridge, and Stove Top



240 sqft Living Space
Small Standard Room
Room 10
maximum occupancy:
2 guests


One Queen Bed



Bathroom with Tub & Shower Combination



Mini Fridge (No Microwave)



Semi-private Patio with Coffee Table



165 sqft Living Space